Our Team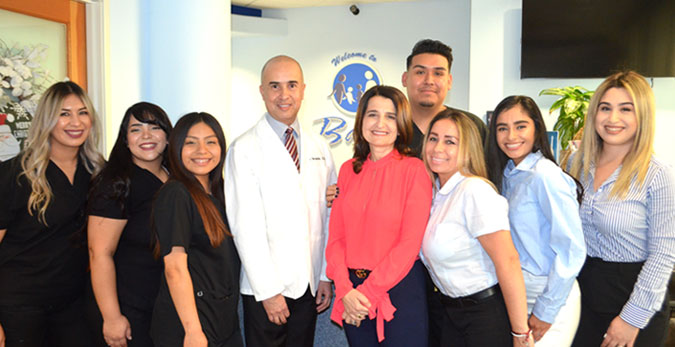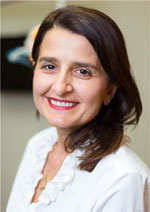 Cristina Barba
Dr. Antoaneta Cristina Barba is a Santa Ana & Fullerton dentist with over 20 years of general, cosmetic, reconstructive, aesthetic and implant dentistry experience. Dr. Barba earned a degree of Doctor in Dental Surgery (DDS) at the prestigious University of Southern California School of Dentistry as well as another degree of Doctor in Dental Surgery at the University of Timisoara, Romania School of Dentistry.

Maria Cielo, RDA
I am a registered dental assistant working full time at Barba Dental Corp. Some of my responsibilities at work are to care for patients, assist doctors needs, and keep the office clean. I treat every patient as if they were family and make sure they're happy with their visit. On my days off I spend time with family and travel to Mexico. I enjoy educating patients about their dental health and seeing their smiles at Barba Dental.

Marilyn Villatoro, Dental Assistant
As the Office Manager for Barba Dental and Barba DDS my job is to oversee the offices operations and I am committed to making our patients and their families experience in our office a positive one! I joined Barba Dental in 2014 and have over 6 years of general dentistry experience and over 10 years of customer service. I have also had the opportunity to serve our patients as a Treatment Coordinator for 6 years. My goal is to incorporate the wealth of knowledge and customer service that I have acquired to equip our team to best serve our patients and their families. Outside the office My husband and I enjoy Bible education, traveling, and spending time with our friends and family.

Norma Olague, Dental Assistant
My name is Norma Isabel, I am the floor supervisor of Barba Dental. I am an experienced and detail oriented Dental Assistant. Experienced in sterilization, infection control, whitening method, patient care and everything related to general dentistry. I am also the marketing representative of the office. Always looking for ways to make the office grow, my plan is to interest our new patients with our high quality service and our great team work.

Alex Gonzalez, Dental Assistant
My name is Alex Gonzalez my position at Barba Dental is a Dental Assistant, also help out in the front desk help patients with schedule appointments, I check insurance a day before, I confirm appointment and I make sure the patients understand there treatment plans accordingly.